SWS held its first-ever all-school Winter Concert on December 16th, under the guidance of SWS Music Director James Castaneda. It was a huge success!
All classes took part, from PreK3 through 4th grade. In addition to a variety of songs, the concert featured the debut of both the SWS Chorus and the 4th grade String Orchestra, two major programs launched this year by Mr. James.
Earlier in the day, the Chorus and the students in the medically-complex program held a joint concert for all students, "The Rainbow Connection." Here are some of the precious moments from this special concert: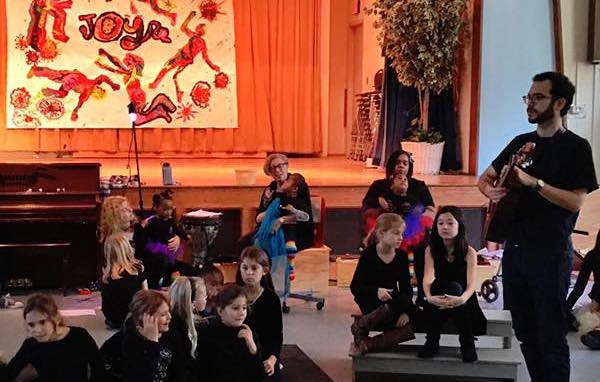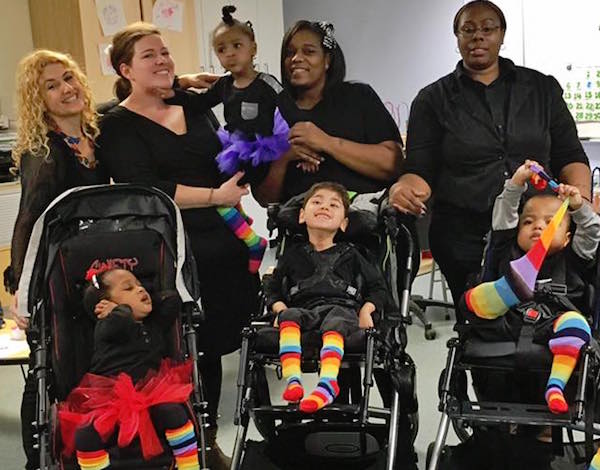 Here's the SWS Chorus on stage for the packed house at the evening concert:
Here are the 4th grade string musicians, playing a classic blues number that brought audiences to their feet at the end of evening:
(Chorus and strings video credit: Alan Fawcett)
After the show, Principal Burst gave special thanks to Mr. James, who came to SWS less than two years ago, right out of graduate school, and has already created this amazing new music program.
Thank you Mr. James! What's next on the SWS cultural calendar? The Spring Concert!