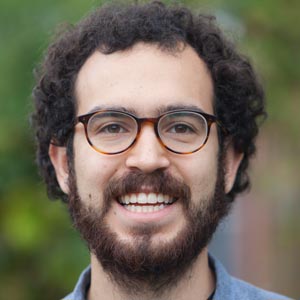 "The thing I love most about teaching/working at SWS is… The joy that I see and experience every day.
The thing I am most proud of is… Getting a job at a school with such a supportive and active community right out of college.
I believe that all children find a natural joy in making music, whether that experience is as simple as humming a tune or banging on drums, or as complicated as playing an instrument or singing in a choir.  I strive to tap in to that joy as we explore and deepen our understanding of what comes naturally.
I am passionate about teaching children because… I would not be the person I am today without all of the wonderful teachers I have had growing up.  I feel honored to have the chance to pass on the inspiration I have received to our students.  I also truly love learning and sharing music."
---
Mr. James, who began teaching at SWS in the fall of 2014, brings the following education and experience:
Graduated from the University of Wisconsin-Madison in December, 2013 with a degree in Music Education and an honorary award of Chancellor's Scholar
 Student Teaching in the Middleton(Wisconsin) Cross Plains Area School District
 Substitute teacher for DCPS April – June 2014
 Private instructor on Cello and other instruments since 2006