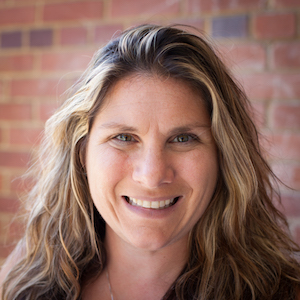 The thing I love most about teaching/working at SWS is… the warm welcoming environment and the focus on kindness.
The thing I am most proud of is… my 3 children: Hunter, Teddy and Mikayla.
In my free time I enjoy… traveling with my family and friends, dunkin donuts coffee and ANYTHING Disney!
My teaching style is all about positive behavior interventions and supports. I encourage a culture of reading by keeping it fun! If you enjoy reading, you will chose to read.
I am proud of my work with 9/11 education. I have worked with both the tribute center in New York City and the Pentagon to help create relevant and age-appropriate lessons that focus on triumph after tragedy. This curriculum brings "never forget" to a new generation of students who are too young to have authentic memories of 9/11/01.
---
Jill comes to SWS from Baltimore City, MD where she worked in library management for more than 10 years. She has a Master's of Arts in Teaching from John Hopkins University and a Library Media and Administrator 1 Certification from the College of Notre Dame.
Jill is a member of the Maryland Black Eyed Susan Picture Book Committee. She also won an Outstanding Educator award from the 9/11 Tribute center in New York City and was a panel speaker for 9/11 education for the Pentagon.