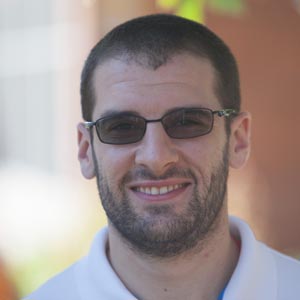 "The thing I love most about teaching and working at SWS is the emphasis the school puts on creating a welcoming and inclusive community. As soon as you walk into the building it's immediately obvious how hard the teachers, support staff, and students work to be kind and supportive in their everyday encounters with one another. But more than simply being kind, the community works to create an environment where asking for help is an integral part of growing as a learner. Everyone feels comfortable experimenting and reaching beyond their comfort zone because they know if they fall their peers will be there to pick them up. In my experience nothing is more important to the learning process.
The thing I am most proud of as a teacher is how I've grown since my first year in the classroom. It's amazing how hard you can prepare for your first day as a teacher and equally amazing how quickly everything can go out the window when you have 24 students staring at you. I've worked incredibly hard over the past five years to improve my craft by attending professional developments, collaborating with colleagues, and most importantly learning from my students. I can't wait to see how my journey continues at SWS.
In my free time I enjoy rooting for any and every Buffalo sports team, playing hockey, and being active.
When I began my journey as a teacher I was asked how I wanted my students to remember me when they left my class. To this day my answer is still the same: I want my students to remember me as being firm and funny. I work hard to set clear and achievable expectations for my students and to give them the support they need to accomplish their goals. This is hard work, but as everyone at SWS knows, there is little point in working hard if you aren't enjoying yourself along the way. I love the school's "Nothing Without Joy" shirts and I hope my teaching style mirrors this motto.
My passion for teaching children stems from something a colleague of mine aptly named the divine dissatisfaction of teaching. No matter how long you've been in the classroom there will always be a new puzzle to solve or a unique challenge to navigate. In my experience, no two children are the same and what made a concept or strategy click for one student may not work for another. I love analyzing the different ways students learn and the challenging process of finding the right supports for each individual keeps me excited to come to school each day."
---
Mr. Loftis, who started at SWS in the 2014-15 school year, brings several credentials to SWS:
Bachelor of Arts, 2009: Double Concentration – Philosophy and Political Science, Colgate University (Hamilton, NY)
Master of Arts in Teaching, 2015: Elementary Education, Center for Inspired Teaching/Trinity Washington University (Washington, DC)
Member, International Literacy Association