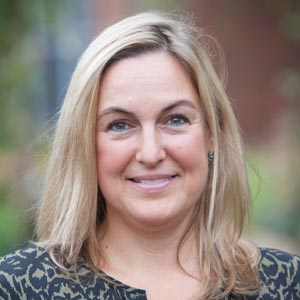 "The thing I love most about teaching/working at SWS is being inspired by my brilliant colleagues every day.
The thing I am most proud of is raising my two kind, thoughtful and empathetic daughters.
In my free time I enjoy swimming, ice-skating and cooking with my daughters.
I see the role of the teacher as a guide with foresight and ideas. A teacher is flexible, always listening and watching to understand how their students perceive the world around them. The poser of questions, the starter of conversations, she is one who provokes.  She fosters meaningful relationships where trust is the gateway to learning and intentionally monitors thoughtful human interaction in a rich, complex learning environment.
Learning is fun when students are constructing their own understanding through experiences. I am happiest in a classroom full of busy children working in small independent work groups, learning from their teacher, their materials and one another. It feels so appropriate and so productive. Fun also means sharing children's joy, stopping everything to run out and catch the first snowflakes on our tongues."
---
Ms. Hannah has been a teacher at SWS since 2012 and an educational aide at SWS for four years before that. She attended the Reggio Emilia Conference in Italy in 2013 and is a parent of an SWS alumni.
Before coming to SWS, Ms. Hannah was an English teacher at the Italian Army Foreign Language School, Perugia, Italy and an English coach at The War School in Civitavecchia, Italy. Her education includes:  
Goddard College, Plainfield Vermont, MA in Education
Washington and Lee University, Lexington, Virginia, Bachelor of Arts in English