Across our school on November 19th, families and staff celebrated Thanksgiving together with potlucks in each grade. Here's a peek at celebrations in 3rd, 2nd, and 1st grades.
---
In 3rd grade, Ms. Ewart's class prepared dishes for the potluck in in FoodPrints. They made pumpkin soup, cranberry sauce, roasted brussel sprouts, and sweet potato/swiss chard gratin. Yum!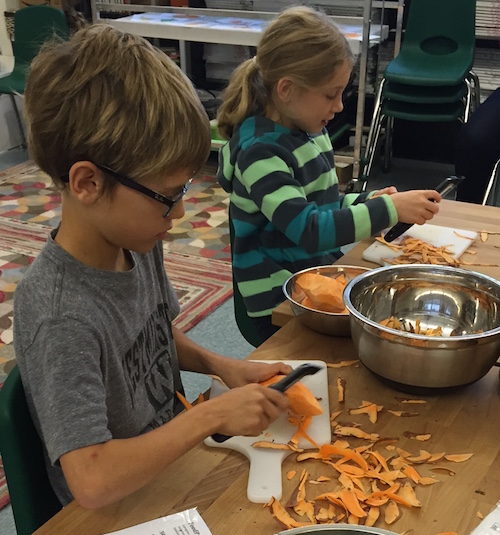 In all grades, several tables of food filled bellies.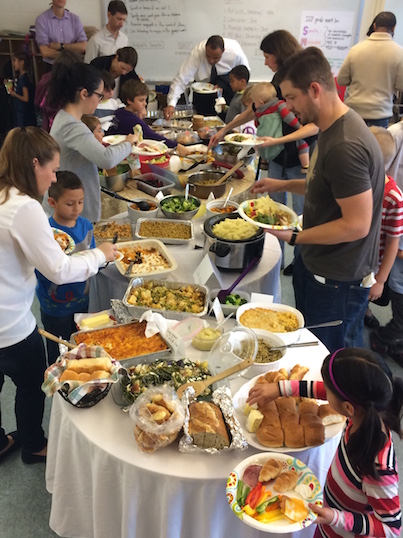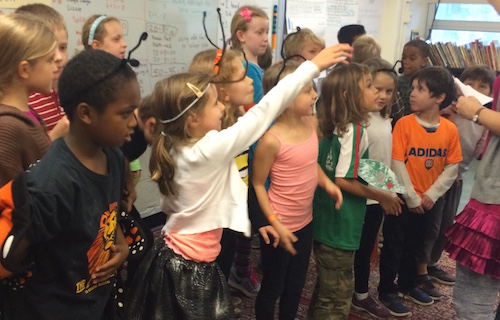 The kindergarteners performed their own versions of Three Billy Goats Gruff. Mrs. Ricks' class did their own rendition "Three Billy Goats Fluff" and Mr. Jere's class performed their own "Twelve Goats Gruff."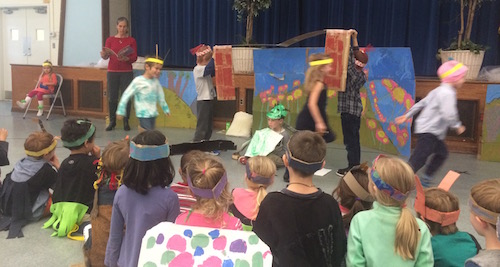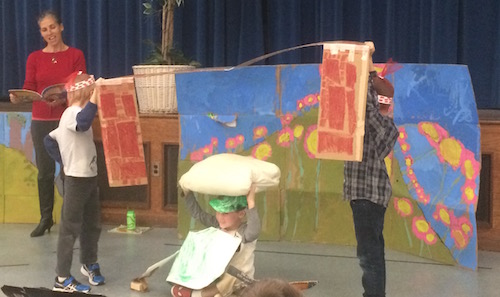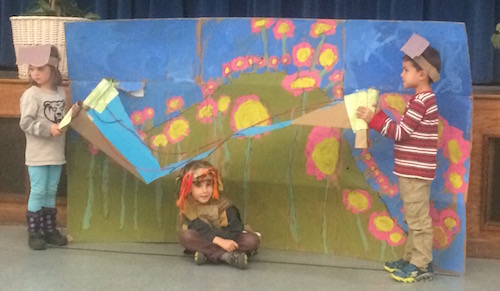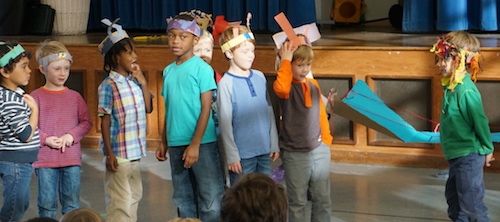 And there was lots of turkey — sweet and savory!