Back by popular demand, it's SWS Logowear!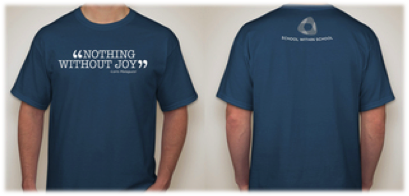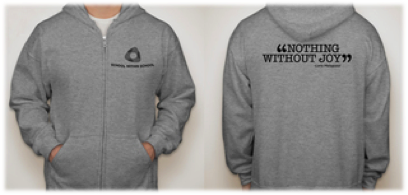 The same classic, soft t-shirts we sold in the spring are back for the fall in grey and blue, along with a gray long sleeve t-shirt and two types of sweatshirts.
> Check out the SWS logowear and place a order here 
Order for yourselves, your kids, grandparents and friends. They make great holiday or anytime gifts. The t-shirts and sweatshirts are high quality, super comfortable and of course all profits go directly back to SWS. We'll have the merchandise ready to deliver to you in mid to late November.
We are only selling the SWS logowear on a pre-sale basis to ensure that we order just the right amount in each size. Please look at the size charts closely because we cannot offer exchanges.
For questions, contact Allison Klein (allisonklein18@gmail.com) or Heather Gonzales (heatherhgonzales@hotmail.com).
Items for sale:
Gray short sleeved t-shirt: $20 adult/$15 youth
Blue short sleeved t-shirt: $20 adult/$15 youth
Gray long sleeved t-shirt: $22 adult/$17 youth
Zip up hoodie (size S-XL): $25 adult/$22 youth
Pullover hoodie (size S-XL): $25 adult/$22 youth
Zip up and Pullover sizes adult XXL-XXXL: $30
Pictures of all items for sale on this flyer [PDF]
To purchase a T-shirt you will need to register for an account. You can do this by clicking the "Sign Up" link in the navigation bar above or the button below. Once you've registered with us, you will be able to login using this information any time to place an order. If you ordered from us in the spring, your account is still active. Once you have selected an item you will be directed to your "Cart" to complete the transaction. If you want to purchase more than one item (and who doesn't) just click the Back link on the item order page.